Authorities are releasing new details of the final moments of Monday's police chase that ended fugitive Alabama inmate Casey White's 11 days on the run with a former corrections officer — who investigators say may have ended her own life during the pursuit.
As 
Casey White
 tried to drive away from pursuing officers in the southern Indiana city of Evansville, his passenger — the former corrections officer 
Vicky White
 — indicated during a call with police dispatchers she had a gun, a sheriff said Tuesday.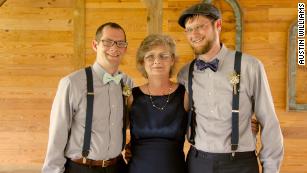 By the time the chase ended in a wreck and officers approached the car, Vicky White "was unconscious with a gunshot wound to her head, and (Casey White) gave up without incident," Dave Wedding, sheriff of Indiana's Vanderburgh County, told CNN on Tuesday.
Authorities preliminarily "believe that she may have taken her own life, but we will wait until the coroner's office examines the body to make a confirmation," Wedding said.
That ended a manhunt that began April 29, the day authorities say Vicky White, 56, let murder defendant Casey White, 38, out of the Alabama jail where she was about to retire as assistant corrections director.
In dispatch audio from Evansville police, a dispatcher noted during Monday's chase that "we could hear her on the line saying she had her finger on the trigger." The dispatcher earlier can be heard saying "they're calling into 911."
Recommended Reads:-#10 Bipin Rawat full biography like Defense Career, Personal life
It's not clear who made the 911 call. Authorities have not released the audio that they believe contains White's voice.