The real story continues to unfurl with the Theranos trial ongoing, and the whistleblowers taking different paths
The final episode of Hulu's "The Dropout" is one of unraveling. The Centers for Medicare and Medicaid shut down Theranos' labs for, among other gross inadequacies, providing patients with false diagnoses and failing to report inaccurate test results.
Elizabeth Holmes and her boyfriend/business partner Sunny Balwani turn on one another as the $9 billion Theranos glass house shatters.
In a particularly tellng scene, Elizabeth sits, characteristically frigid yet vulnerable in front of her mother. "If you choose to forget certain things, do you think that's lying?" she says, slowly drawing out every word as if trying to convince herself of her own innocence.
If you choose to forget certain things, do you think that's lying?"
"I don't understand," her mother says, leaving the room in tears. Elizabeth flinches as she looks in the mirror, seeing herself for perhaps the first time. She rips her hair out from the confides of its bun and frantically takes off her tight black turtleneck, suffocated by her own guise.
It's just one of the many moments in the conclusion to "The Dropout" that portrays the epic, nearly melodramatic decline of Elizabeth Holmes and the Theranos empire. It catches its viewers up to the present day, as Holmes faces trial, meets a new boyfriend, gets pregnant and continues to run from her past.
But the series didn't capture everything about the characters' lives in real time. Here's a rundown of the most jaw dropping moments of "The Dropout" finale and what the real Theranos players are up to today.
Recomnded Reads:-

According to a Fox News reporter, he is 'pretty damn lucky' to be alive after being injured in Kyiv
Erika Cheung (played by Camryn Mi-Young Kim)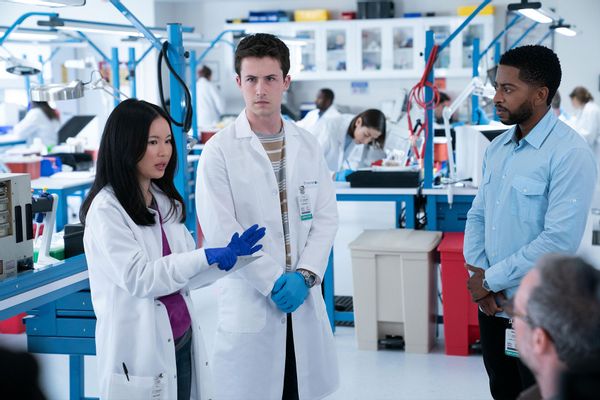 Erika Cheung, in her first post-college job at Theranos, tight on cash and petrified of what the future might hold if she exposes Theranos, makes a bold move by sending an email exposing the truth about the company to the Centers for Medicare and Medicaid.