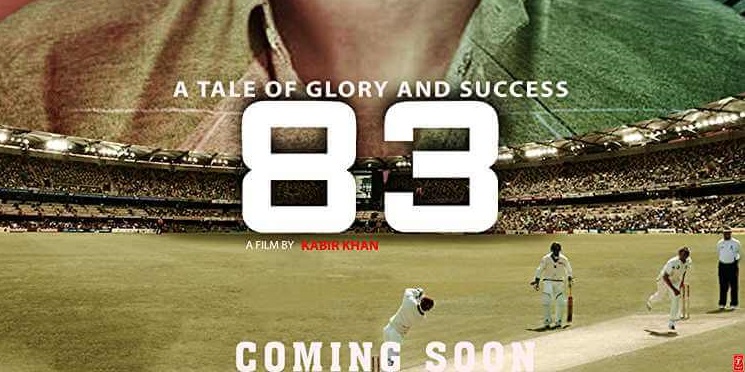 Image source:- News buzz
Ranveer Singh and Deepika Padukone starrer directed by kabir khan

83

teaser now out and the team confirm 24 december 2021 as the releasing date, The movie based on historical victory in cricket world cup of 1983, because of the year 1983 movie named 83.

recommended Reads:- What is Constitution Day and why do we celebrate it on 26 November?
Due to the pandemic, the entire bollywood industry was affected and a bunch of movie releases getting postponed and this leads to huge losses because some are big budget movies. And movie 83 is also one of them, but after launching the teaser and announcement of release date fans get excited to watch the movie. Fans are waiting eagerly even for the movie trailer.
Teaser start with greyscale where the historical day 25 june 1983 is shown, and at the end of the teaser scene shown where Ranveer singh as Kapil dev is taking catch , this is the same catch kapil dev taken in the match of viv richards in world cup.
India won the 1983 world cup against west indies, In the cricket history this is remarkable and epic victory of team India.
For this movie director Kabir khan puts his very hard work earlier he direct movie Newyork, ek the tiger, Tiger zinda hai. And Ranveer singh also gives his maximum efforts to make this movie or revive this epic moment through his performance in the movie.
Source:- [1] India TV