The Bronx, New York City, building where 17 people – including eight children – died in a blaze earlier this year was due to receive a fire inspection before the tragedy,
but never did because those tasked with examining the structure were reassigned to a unit that checked that restaurants were following COVID restrictions, according to a report.
Oren Barzilay, president of Local 2507, the union that represents uniformed emergency medical technicians, paramedics and fire inspectors, testified last week before the City Council's Fire and Emergency Management Committee.
"That building was scheduled to be inspected, but because they were sent to a task force, that building was not inspected," he said, according to the New York Daily News.
Recommended Reads:-

Police arrest man suspected of stalking, killing homeless in NYC, DC
Fire Department of New York Deputy Chief Inspector Michael Reardon testified that approximately 90 fire inspectors were transferred to different roles related to COVID policies, such as making sure that restaurants are following vaccine mandate requirements, according to the report.
"They were downsized to the point that some units were unable to do all the inspections they needed to do," Reardon reportedly said.
Seventeen people died – nine adults and eight children – on Jan. 9 when the fire broke out at a 19-story building at 333 East 181st St. in the Fordham Heights neighborhood of the Bronx, officials said. About 200 firefighters responded and more than 60 people were hurt, authorities said.
Initial reports said 19 people were killed in the fire. Authorities later modified the death toll to 17.
Fire officials said the blaze was caused by an "accidental, malfunctioning space heater." The fire, which started on the second and third floors, was then exacerbated by open doors in part of the building, which allowed the fire and smoke to spread throughout it.
Recommended Reads:-

Museum of Modern Art stabbing suspect arrested in Philadelphia
The building was outfitted with self-shutting doors, but they didn't close properly, causing the smoke to permeate.
An inspector was supposed to visit the building to check its stand pipe system about a year before the fire, Barzilay told the Daily News. While he or she would not have been primarily checking the doorways, an inspector would typically make note of any issues they come across, such as malfunctioning doors, the report says.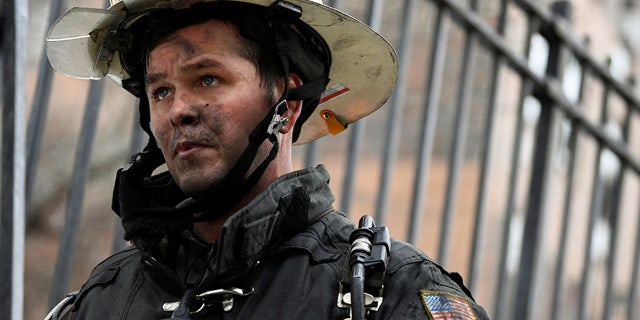 "If they had noticed anything else, they would have addressed the issue," he told the News.
He reportedly called the circumstances "terrible" and said he was not blaming current Mayor Eric Adams.
"I'm blaming the previous administration for not thinking it through," he told the News.
Adams addressed the topic during an unrelated press conference over the weekend, telling reporters that his administration changed the policy as soon as they learned of it. He noted that an inspection would likely not have prevented the dangerous circumstances related to the fire, because inspectors examine external portions of buildings – meaning hallways and public areas – not the actual apartments.