Leonardo DiCaprio
and his girlfriend Camila Morrone have decided to part ways.
Although, earlier this summer, the couple
was seen
together in a snapshot celebrating the Fourth of July.
After dating for over 4 years, Camila Morrone and Leonardo DiCaprio split up.
They kept their relationship
primarily
private.
And had linked since January 2018 during an outing in Aspen, Colorado.
They made their public relationship debut in February 2020.
When they sat together in the front row at the Oscars.
The stars' representatives declined to comment on it.
DiCaprio and Morrone appeared to be "very serious" about one another as per July 2019 report. "
There's no doubt that it's not a casual connection.
At his home, Camila spends a lot of time.
Even though Leonardo DiCaprio had long since introduced her to his folks."
After then, a source claimed in June 2020 that DiCaprio "loves being with" Morrone.
Because they "spent 24/7" together during the pandemic lockdown. "They were
really
close.
Earlier this summer, DiCaprio and Morrone
were seen
enjoying the Fourth of July holiday together at a Malibu beach
.
Morrone and her mother
were sighted
in St. Tropez in August.
Meanwhile, DiCaprio has lately
been seen
out to dinner in Los Angeles with friends.
Morrone discussed her age disparity with Leonardo DiCaprio in a December 2019 interview with the Los Angeles Times
.
Stating at the time, "Many relationships in Hollywood and throughout human history have a significant age difference
.
I merely believe that everyone should be free to date whomever they choose."
She added that it was "frustrating."
Morrone said being
mostly
recognized for her relationship with Leonardo DiCaprio.
"
I feel
like there should always be another identity.
Although I recognize the relationship, I'm sure that it will fade away and become less of a topic of conversation
."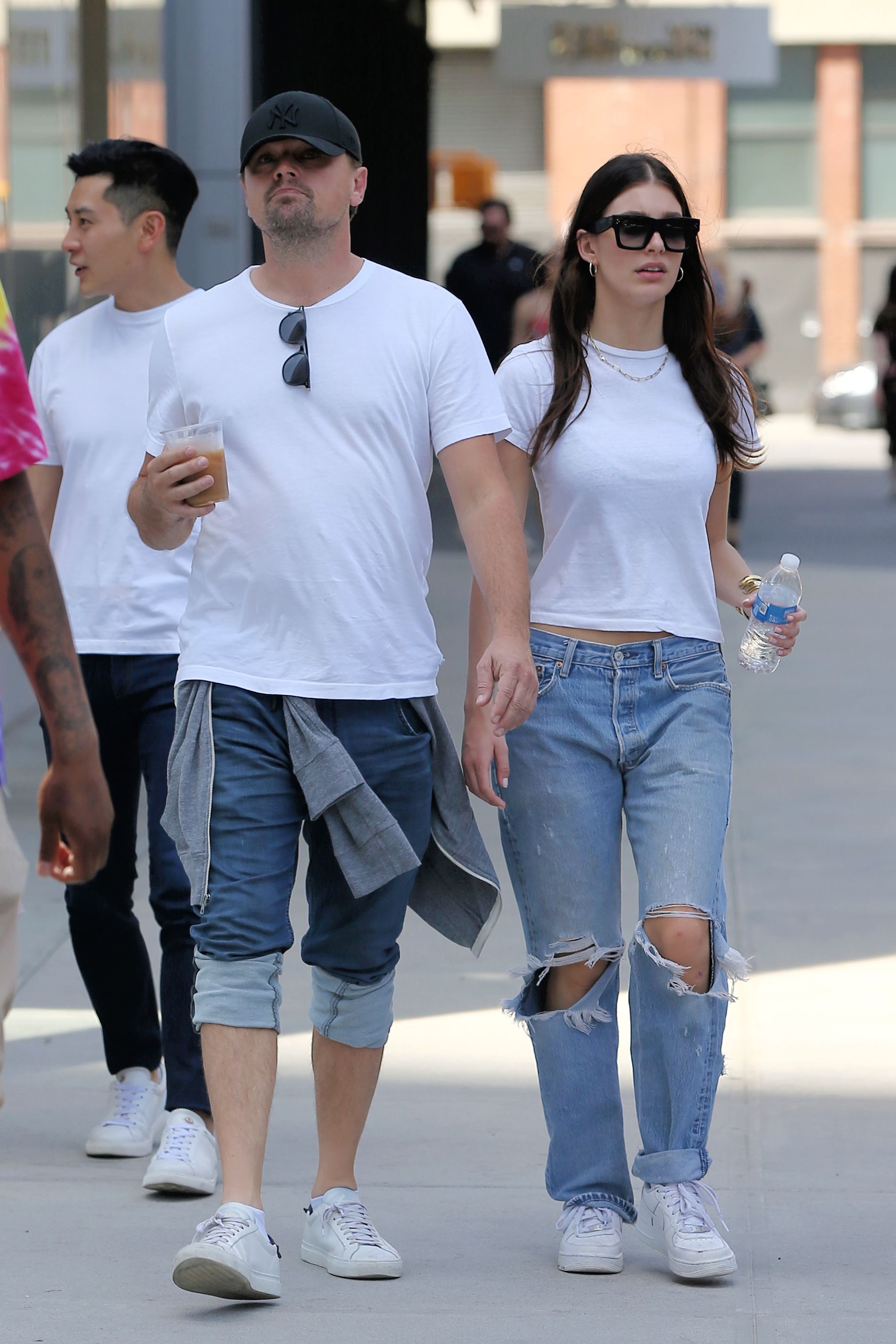 Morrone will next be seen in the upcoming Prime Video limited series Daisy Jones & The Six.
Leonardo DiCaprio reteams with director Martin Scorsese.